Process 1

This is a commissioned piece in Columbia Basin Basalt. It's final home is a Zen garden on the East Coast. It is approximately two feet tall with a diameter of just under four feet, polished top with flamed edges to blend with the natural sides, a "waterless basin".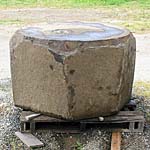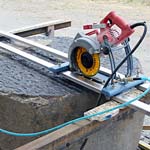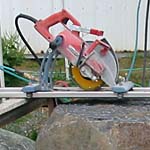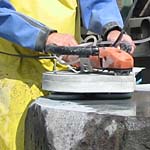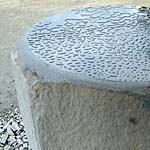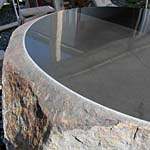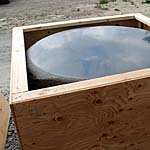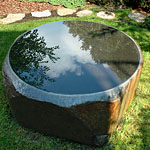 Process 2

This piece "The Sound of One Hand Clapping" is a continuation of the Zen theme of "Waterless Basin". The material is New Mexico Travertine.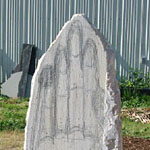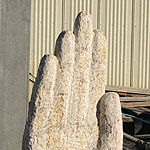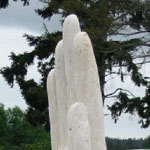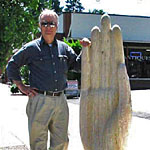 Process 3

The horse head was a commissioned piece. It started as a 1900lb piece of Italian white Carrara marble and was installed in a private residence as a 900lb finished sculpture.